Business Development Representative (New York City - Hybrid)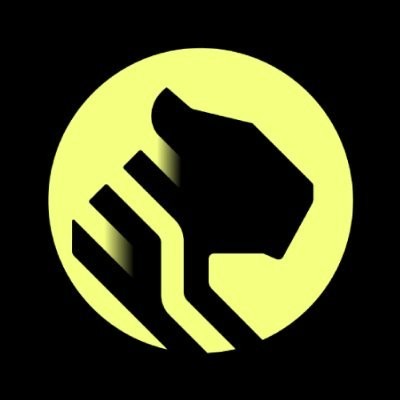 Timescale
Sales & Business Development
New York, USA
Posted on Wednesday, November 15, 2023
As a Business Development Representative (BDR), you will support our sales team by generating meetings and creating pipelines by identifying and engaging with key prospects at our target accounts. This role offers unique opportunity for advancement and promotion, and we're looking for someone who is looking to build a career in tech sales.
Note: Although Timescale is primarily a remote organization, we anticipate this role will be hybrid, in-office approximately 2-3 days per week in the New York City area beginning in 2024.
Timescale is committed to empowering businesses with a mature PostgreSQL cloud, specialized for demanding workloads. As a Business Development Representative, you'll play a pivotal role in driving our growth by identifying and engaging with potential clients, helping them discover the power of our innovative technology. By working collaboratively with our go-to-market teams, you will gain a cross-functional perspective while directly contributing to the revenue goals of the company. This role reports to our Head of Business Development & Partnerships.
What you'll do:
Research accounts, identify key buyers, and create interest to generate sales opportunities
Build email sequences that drive urgency and engage buyers at key accounts
Attend industry conferences and events
Qualify "in-market" leads for the sales team
Take notes for account executives and help shepherd deals until closed
What you bring:
You're a self-motivated individual who has a history of hitting ambitious targets
You're comfortable talking with senior executives, and you excel at building long-lasting relationships with prospective customers
1+ years of work experience, either in sales/business development, or finance, consulting, or a related analytical field
Experience balancing multiple priorities and owning challenging targets
Excellent time management skills that can be shared and spread throughout the team
Someone who is energized by navigating ambiguity and can create structure in a dynamic, fast-paced environment.
Nice to have:
1+ years experience working in sales or customer facing roles.
Prior Sales/SDR experience at a technology company.
Previous experience working with a technical audience.
Experience using sales productivity tools (e.g. Salesforce, Linkedin, GoogleSuite, Outreach, Apollo)
What you'll get out of it:
You will create a name for yourself by getting to work with and support some of the fastest-growing, most forward-thinking companies
You will get exposure to real technical problems every company faces (databases) that you will be able to use for the rest of your career, whether that's starting your own company or helping scale another.
You will experience the best of both worlds in a hybrid work setting, with 2-3 days in office in the New York area
You will work in a supportive and inclusive culture where your ideas are heard and valued. Collaborate with a diverse and talented team that shares a passion for innovation.
Our Values:
These values define how we approach our work every single day:
Get sh*t done
Be direct, with respect
Embrace the challenge
Absolutely own the outcome
Be excellent but humble
Win together
Compensation
Timescale is proud to offer a compensation package that includes base salary, equity, and comprehensive benefits to all full-time employees. The estimated salary range for this role for New York City based employees is $90,000 - $100,000 OTE ($60,000 - $70,000 base + $30,000 variable)
These ranges may be modified in the future.
Additional benefits:
Flexible paid time off and generous parental leave
100% medical, dental, and vision coverage
Office stipend
About Timescale🐯
Timescale is the creator of TimescaleDB, the industry-leading relational database for time-series. Tens of thousands of organizations trust TimescaleDB today with their mission-critical time-series applications. The company is dedicated to serving software developers and businesses worldwide, enabling them to build exceptional data-driven products that measure everything that matters: software applications, industrial equipment, financial markets, blockchain activity, consumer behavior, machine learning models, climate change, and more. Analyzing data across the time dimension ("time-series data") enables developers to understand what is happening right now, how that is changing, and why that is changing. Timescale has a global🌎 workforce and is backed by Tiger Global, Benchmark Capital, New Enterprise Associates, Redpoint Ventures, Icon Ventures, Two Sigma Ventures, and other leading investors. For more information, visit www.timescale.com or follow @TimescaleDB.