Senior Patent Counsel/VP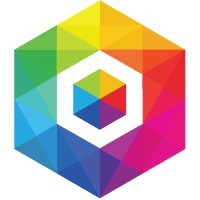 Recursion
Legal
Salt Lake City, UT, USA
Posted on Friday, March 31, 2023
Your work will change lives. Including your own.
The Impact You'll Make
Are you experienced with ML-AI and large data sets, but would like to apply it in a way that directly impacts people's health and quality of living? Recursion is at the forefront of reimagining drug discovery through the integration of automated cell biology, high-dimensional and diverse data sets, and sophisticated analytics. We are seeking an experienced patent attorney to work with the ML-AI applications as well as other ongoing efforts to apply Recursion experience to other segments of drug discovery and development. As a patent attorney, you will play a critical role in identifying new platform inventions, as well as helping to plan Recursion's long term IP strategy. You should have significant experience with ML-AI applications and working with large data sets.
Partner

with the platform team on some of the most cutting edge research in the industry.

Create

short term and long term IP strategy for all things related to the platform and future projects.

Collaborate

with VP of IP on biology, chemistry and hardware inventions.

Defend - Protect

Recursion IP from third parties, large and small, who would try to use those inventions.
Location:
Making Salt Lake City your home base is ideal, however, we will consider remote work for this position. We ask that remote employees commit to regular on-site visits for routine work and departmental events.
The Team You'll Join
You will be part of a growing and high performing legal team that currently has nine members. In 2023, we will be growing the IP group in subject matter experience and patent operations support.
The Experience You'll Need
USPTO-registered Attorney or Patent Agent with a degree in Computer Science, Computer Engineering, or a closely related field.
Ideal candidate would have at least three years of industry experience in the field of ML-AI.
Experience may also include patent work related to image processing, databases, access management, natural language processing/understanding (NLP/NLU), and autonomous machines/vehicles.
Understanding of chemistry and biology would be helpful, but is not required.
#LI-CP1
#LI-REMOTE
The Values That We Hope You Share:
We Care:

We care about our drug candidates, our Recursionauts, their families, each other, our communities, the patients we aim to serve and their loved ones. We also care about our work.

We Learn:

Learning from the diverse perspectives of our fellow Recursionauts, and from failure, is an essential part of how we make progress.

We Deliver:

We are unapologetic that our expectations for delivery are extraordinarily high. There is urgency to our existence: we sprint at maximum engagement, making time and space to recover.

Act Boldly with Integrity:

No company changes the world or reinvents an industry without being bold. It must be balanced; not by timidity, but by doing the right thing even when no one is looking.

We are One Recursion:

We operate with a 'company first, team second' mentality. Our success comes from working as one interdisciplinary team.
Recursion spends time and energy connecting every aspect of work to these values. They aren't static, but regularly discussed and questioned because we make decisions rooted in those values in our day-to-day work. You can read more about our values and how we live them every day here.
More About Recursion
Central to our mission is the Recursion Operating System, or Recursion OS, that combines an advanced infrastructure layer to generate what we believe is one of the world's largest and fastest-growing proprietary biological and chemical datasets and the Recursion Map, a suite of custom software, algorithms, and machine learning tools that we use to explore foundational biology unconstrained by human bias and navigate to new biological insights which may accelerate our programs. We are a biotechnology company scaling more like a technology company. Recursion is proudly headquartered in Salt Lake City.
Learn more at www.recursion.com, or connect on Twitter and LinkedIn.
Recursion is an Equal Opportunity Employer that values diversity and inclusion. All qualified applicants will receive consideration for employment without regard to race, color, religion, sex, sexual orientation, gender identity, national origin, age, disability, veteran status, or any other characteristic protected under applicable federal, state, local, or provincial human rights legislation.