Product Engineer, Backend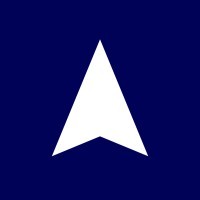 Radar
Software Engineering, Product
New York, NY, USA
Posted on Saturday, November 4, 2023
About Us
Radar is location infrastructure for every product and service. Companies like Panera, T-Mobile, and Zillow use Radar's geofencing SDKs and maps APIs to power location-based experiences across hundreds of millions of devices worldwide.
Founded in 2016, Radar is headquartered in New York, NY. Radar has raised $85.5M from leading venture capital firms including Accel and Insight Partners.
About the role
We're looking for a Product Engineer to build high throughput data intensive infrastructure. Over the past year, the Radar SDK has been installed on over 100M devices worldwide and our steady state traffic is 5,000 qps. Our SDKs are open source (Android) (iOS), and interface with location services to expose new primitives to make location data simple.
How we work:
Most of our engineering team are former technical co-founders or former Radar interns from schools like Waterloo and CMU. Most engineers at Radar fit one of two molds, technically: either Staff level expertise in one stack, or Multi-Stack at any level. We say Multi-Stack because "Full-Stack" has the connotation of "Frontend and Backend", but Radar Engineers might also work on Mobile or Data engineering. Not that you need to be an expert in all of those, but a desire to learn, jump around to different stacks and get things done is the important part.
We care alot about shipping fast and talking to customers. We're committed to our product vision of full-stack location infrastructure, but we also know that customer feedback is a treasure map to gold. Even though Slack is the brain of our company, working together in-person in our NYC HQ is the fastest way for us to get things done. We meet on Mondays to plan out work for the week in small groups and use Linear for planning. We have several awesome PMs and Sales Engineers, but we also have many projects that are Engineering lead where engineers figure out what to build, talk to customers, talk to prospects, help close them, get them live and make them successful.
One of the hardest and most valuable practices we have is Walk A Mile - which is shorthand for putting yourself in the user's shoes - but also for literally walking a mile and dogfooding the Radar SDK, because you can't create location infrastructure behind a desk - you have see how the device behaves in the real world. To us, a week is a long time, and we expect to ship big things every week.
The stack
Our mobile stack is Kotlin and Objective-C (though were are getting to the point where we need to rewrite the iOS SDK in Swift). We also have thin cross-platform SDK wrappers for React Native, Capacitor, Flutter, and few others.
The frontend is React and Next.js deployed to Vercel.
The server is a Node.js Express app written in TypeScript and a Rust backend Geocoder. We use MongoDB, RocksDB, Tantivy, S3/Athena, Redis, Airflow, EMR, Scala, and Terraform and everything is deployed to AWS.
Most engineers are in the on-call rotation.
We sponsor OpenStreetMaps, MapLibre and OpenAddresses.
The hiring process
After a brief call with our CTO, we'll invite you to our NYC HQ for an interview if we think there is a possible match. During that time we'll work on system design problems together and do some coding for 2 hours to build something simple. You might meet one of our co-founders and we'll also go into more depth about how we work to see if there is a match.
What you'll do
Work on core Radar server infrastructure using TypeScript, Rust, MongoDB, RocksDB, Tantivy, S3/Athena, Redis, Airflow, EMR, Scala, and Terraform all deployed to AWS.
Work on full-stack features across the frontend, backend, and data engineering
Work on our next generation geocoding and routing infrastructure
Have your work be used by 100's of millions of devices
Talk to Radar customers and prospects, hear their feedback, incorporate it into your work and make them successful
You
Have experience building data intensive applications
Enjoy thinking about the product and the customer
Are interested in talking to customers or prospects and making them successful
Are deeply curious about how things work, and have the tenacity to sit with hard problems and power through them
Bonus points if you
Love talking to users and customers
Have experience with geocoding, routing, or mapping
You'll work with
Perks
Competitive compensation package and equity plan
Medical, dental, and vision plans with 100% premiums covered for you
401(k) plan with employer match
Flexible work hours and vacation policy
Compensation Range
$150,000 - $300,000 plus equity
We are committed to equal employment opportunity regardless of race, color, ancestry, religion, sex, national origin, sexual orientation, age, citizenship, marital status, disability, gender, gender identity or expression, or veteran status. We are proud to be an equal opportunity workplace.