Data Operations Associate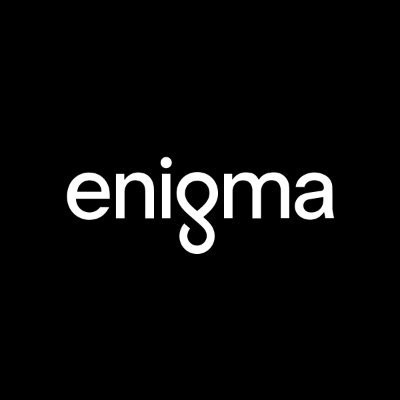 Enigma Technologies
Operations
Remote · New York, NY, USA
Posted on Wednesday, July 26, 2023
The Mission:
We believe that the future of the small business economy runs on data. At Enigma, we're building a one-stop shop for data on SMBs- the single, most reliable source of data about businesses to unlock access to capital.
By engineering better data from hundreds of public and third-party sources, we aim to tell the complete story of every business, so that companies of every size can access the financial services they need to grow and thrive. That's why financial leaders like Capital One, Truist, and many other top companies are using Enigma's data to better serve their small business customers.
We are looking to hire a Data Operations Associate who is excited and driven to play a key role in supporting our GTM activities across Sales and Customer Success. As we pursue our mission of providing customers with unique insights on small businesses, your work will own customer-related data operations and customer onboarding projects, establish and improve data processes, and ensure high-quality data services for our customers.
The Role:
As a Data Operations Associate, you will be on the front lines helping us meet our company's mission of being the most reliable and accessible source of data and intelligence on small businesses. You will work closely with Enigma's Solutions Engineering and Customer Success Management teams and use your scrappy process management and data analysis skills to showcase the power of our small and medium businesses data to our customers and prospects.
We stand by the power of our data and you will create impact by driving efficient processes and delivering high quality products to our customers. The ideal candidate is motivated by seeking out the business value of data and gaining experience in go-to-market efforts, looking deeply into the specifics of a data product and distilling problems down to the simplest solvable core.
We are looking for someone who will:
Fuel GTM activities at a fast paced startup environment from an operations perspective
Scale and manage data and onboarding operations to streamline customer lifecycle end-to-end
Own and lead data analysis projects, and generate the insights that help drive customer conversations forward
Prepare regular reports to communicate data quality metrics and improvements to stakeholders
Conduct thorough data quality checks to ensure accuracy, consistency, and completeness of datasets, and investigate issues
Generate and maintain detailed documentation of data operations processes and data dictionaries
Work hand-in-hand with the CS and Product teams to inform the product roadmap and data tooling investments
Gain experience and train in developing tools and reports using best-in-class tech stack and infrastructure
Make an impact on Enigma's growth from day one
What makes this job interesting?
Exposure: You will be situated at the cutting edge of data, GTM and product at Enigma and there will be many mentorship opportunities in this role.
Learning: You will learn first-hand how financial institutions are making crucial business decisions with our data and drive the operations to help them do so.
Impact: You will be at the core of Enigma's customer service engine, providing value to customers starting from day 1.
Market-Changing Technology: Enigma is changing the way underwriting, risk monitoring, and marketing is done for small and medium businesses.
Our ideal candidate:
Is a self starter with the ability to manage multiple tasks and prioritize effectively
Has strong analytical and quantitative skills and the ability to extract, manipulate and analyze data with a keen eye for detail
Has proficiency in one or two data wrangling tools for tabular data, ideally PySpark, SQL or Pandas
Brings strong business intuition to make sense of complex business data
Has project management experience owning complex, custom deliverables and onboarding workflows end-to-end
Has passion for data-driven decision-making and an eagerness to learn and adapt to new technologies and tools
Has excellent written and verbal communication skills with the ability to work collaboratively in a team environment and communicate effectively with both technical and non-technical stakeholders.
Is curious, coachable, reliable and driven for growth
Bonus points if you have:
An undergraduate degree in engineering, statistics or a data-related field
Prior experience in data analytics, data operations or business analytics positions
Prior experience with data products and/or strong understanding of machine learning concepts
Familiarity with the world of enterprise software, data-as-a-service, or business intelligence tools
Experience working with data
About Us:
At Enigma, we're building the single, most reliable source of data on businesses to power the future of financial services. By engineering better data from hundreds of public and third-party sources, we aim to tell the complete story of every business, so that companies of every size can access the financial services they need to grow and thrive. Our core values – generosity, curiosity, ingenuity, & drive – guide everything we do, from how we make our most important product decisions to how we work with and support one another on a daily basis. We're a team of curious, driven individuals with diverse backgrounds and skills, but we're all passionate about engineering deeper understanding through data—together. If this resonates, we would love to hear from you!
We are proud to be an equal opportunity workplace and an affirmative action employer. We are committed to equal employment opportunity regardless of race, color, ancestry, religion, sex, national origin, sexual orientation, age, citizenship, marital status, disability, gender identity or Veteran status.
Salary Range: $80,000-150,000
A note on salary ranges: we pride ourselves on paying competitively for our size and industry. Salary is one piece of a total Enigma compensation package that includes additional benefits and opportunities. All of our compensation packages include equity because we believe 100% of Enigma employees should have the option to purchase ownership in the company and benefit from the value we're creating together